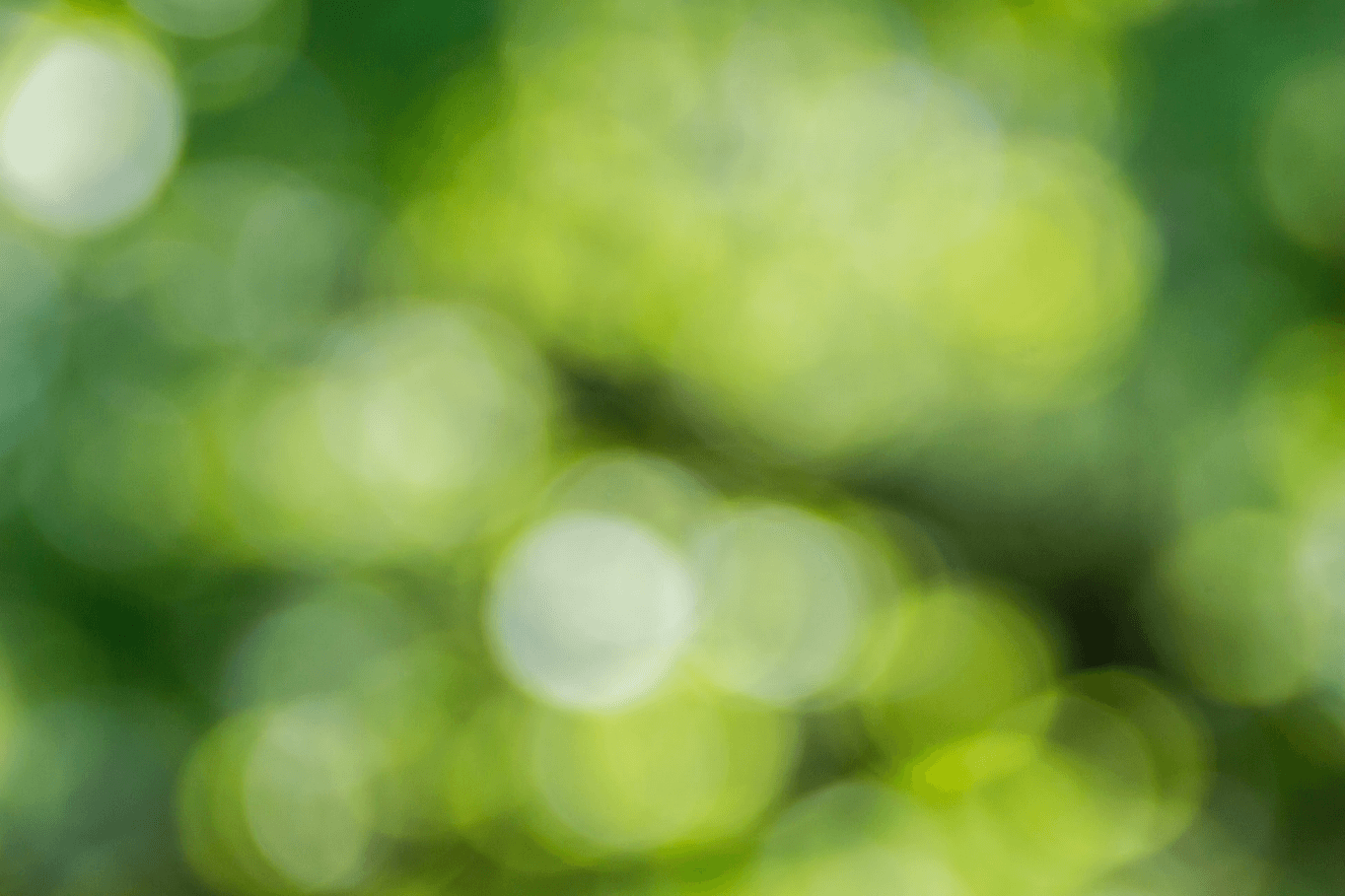 Our Products
Overview of Trefoil's Products
The cornea accounts for 70 % of the visual system. Damage through disease to corneal tissue has the potential to produce significant vision loss. These disorders affect significant patient populations. Approximately 4% of the population in the U.S. and E.U. have an endothelial disease. Ocular complications from herpes virus reactivation are the leading cause of corneal blindness with more than 4 million cases worldwide, and in the U.S. an estimated 500,000 people suffer from herpes-related eye complications.
Trefoil is advancing 2 investigational products based on TTHX1114, its engineered FGF-1, to treat a spectrum of corneal diseases. Currently there are no pharmaceutical treatments for these conditions. The company's products in development are:
Intracameral TTHX1114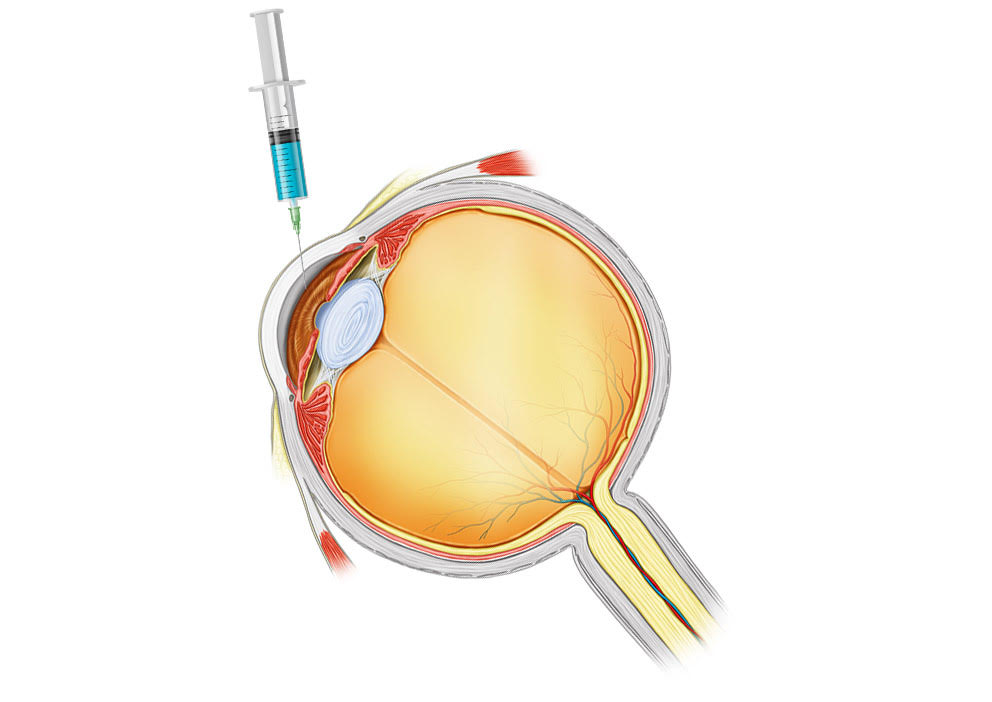 Intracameral injection
of TTHX1114 to restore vision in patients with corneal endothelial (back of the cornea) diseases, including the most common, Fuchs Endothelial Corneal Dystrophy (FECD). Intracameral injection involves the injection of a small amount of TTHX1114 into the anterior chamber of the eye (directly behind the cornea) using a very small needle.
Topical TTHX1114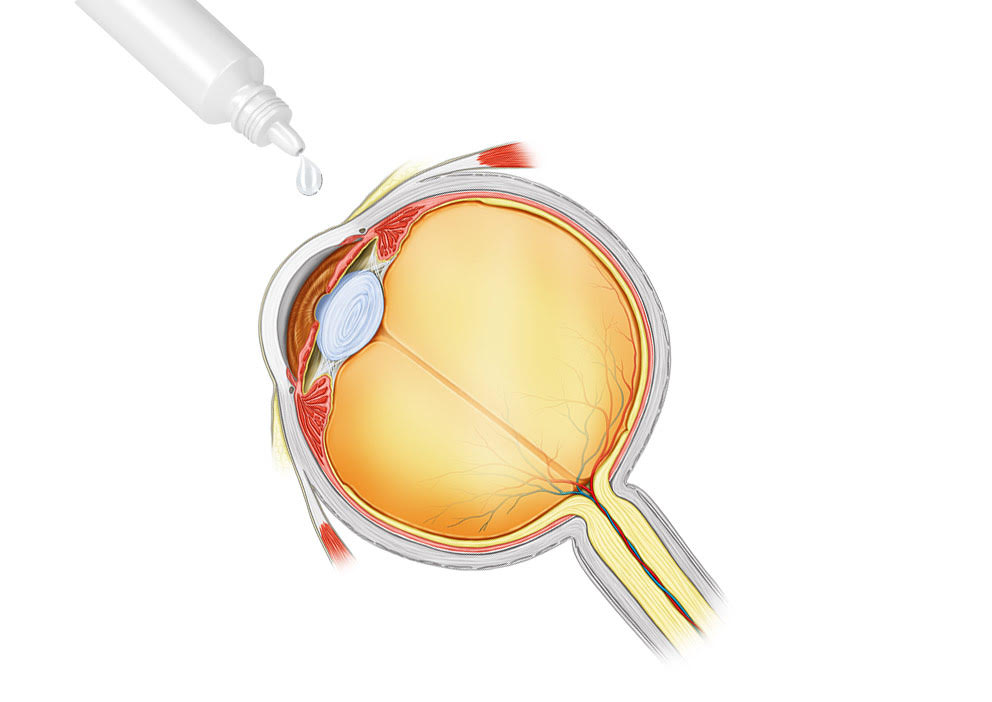 TTHX1114 eye drops
to reduce the duration and impact of ocular, herpes virus related ulcers (herpetic keratopathy), and other corneal ulcers.
Product Development Status
eFGF-1
Program
Endothelial Regeneration
Indication
Endothelial dystrophy
Product
TTHX1114: Intracameral injection
Herpetic keratopathy/
Corneal ulcers
TTHX1114: Topical application
Discovery
Pre-Clinical
Clinical
Market

Endothelial Regeneration Program
Intracameral Injection TTHX1114
Intracameral injection involves the injection of a small amount of TTHX1114 into the eye directly behind the cornea using a very small needle.
Clinical Need
Corneal endothelial cells (which line the interior of the cornea) are critical to maintaining the cornea in its appropriate hydration state, enabling it to remain clear and function properly. A slow degree of endothelial cell loss occurs naturally as a result of aging. However, accelerated loss or dysfunction of corneal endothelial cells from a variety of causes (corneal endothelial dystrophy) disrupts the hydration state of the cornea and can lead to corneal edema, corneal clouding, and diminished vision.
There is currently no cure for corneal endothelial dystrophies (CED). Alternatives are symptomatic treatments, and, for advanced disease, corneal transplantation. Corneal transplants are effective but require life-long steroid treatment to prevent rejection and they are only used when vision is significantly impacted.
Corneal endothelial dystrophy (accelerated loss or dysfunction of some cells) affects four percent of the population, primarily over the age of 40, in the U.S. and E.U. (12 million in the U.S.), encompassing a number of disorders with a spectrum of severity. CED is the leading cause of corneal transplant surgery.
An estimated 600,000 patients per year in the U.S. and E.U. are at risk of vision loss due to the most common corneal endothelial dystrophy, (Fuchs Dystrophy [FECD]), of which 200,000 will need corneal transplants within two years. There is also a large population of approximately 900,000 patients per year with milder CED who undergo surgery for cataracts or glaucoma, whose vision may be jeopardized over time as their condition progresses.
Development
The Trefoil product is designed to restore vision loss due to corneal endothelial dystrophy (CED) by regenerating a person's own corneal endothelial cells following TTHX1114 injections into the back of the cornea. In animal models, TTHX1114 has shown great potential to:
Provide an alternative to surgery with donor tissue and eliminates the attendant risk of surgical complications and rejection
Enable earlier treatment of people at risk of significant vision loss
Allow pre-treatment of people prior to cataract and glaucoma surgery to reduce risk of subsequent post-surgical corneal endothelial cell (vision) loss
Trefoil has generated extensive non-clinical data in support of TTHX1114 use in FECD and other corneal endothelial dystrophies. These studies include in-vitro healing acceleration studies; rodent models demonstrating accelerated healing and reduction in corneal opacity with TTHX1114 treatment; and studies in normal and FECD human corneas demonstrating that TTHX1114 stimulates corneal endothelial cell proliferation and migration.
The company began a clinical proof-of-concept in 2020 to test TTHX1114's ability to stimulate corneal endothelial cells in CED (including FECD) patients. In early 2021, Trefoil began a Phase 2 clinical trial to assess TTHX1114's potential to enhance corneal recovery and improve visual acuity in FECD patients undergoing a procedure to remove unhealthy corneal endothelial cells and guttae (collagen bodies produced by stressed corneal endothelial cells) in a small central area of the cornea. The procedure, called Descemetorhexis without Endothelial Keratoplasty (DWEK) or Descemet Stripping Only (DSO), does not include transplant of donor tissue and was recently developed as an alternative to corneal transplant.
Trefoil has received extensive in-kind development support for TTHX1114's use from the NIH through its Therapeutics for Rare and Neglected Diseases Program.
Corneal Ulcers Program
Topical Application TTHX1114
Clinical Need
Herpes viruses (herpes simplex and zoster, 1, 2, 3) those that produce oral, or genital sores, or chicken pox/shingles can, when reactivated by illness or immune suppression, affect the eye resulting in reduced opacity, intense pain, and inflammation.
An estimated 500,000 patients annually suffer corneal complications of herpes virus reactivation in the US. Globally, 10 % of all blindness (4 million people) is attributable to herpes infections.
There is a significant clinical need to reduce the duration of corneal ulcers during an activation event and reduce pain and inflammation. There are currently no treatments that directly address corneal ulcers related to herpes infection. Current treatments aim at reducing viral load with antiviral drugs, or reducing inflammation with corticosteroids. Severe cases are sometimes treated with surgery or mechanical barriers.
Development
Trefoil is developing a topical (eye drop) version of TTHX1114 for herpes-induced corneal ulcers to accelerate corneal wound healing, stimulate epithelial cell growth and reduce complications such as pain and inflammation. Topical TTHX1114 has potential to complement the use of other treatments for the underlying infection, such as antiviral drugs and surgery.
In preclinical studies, the TTHX1114 significantly reduced corneal damage in animal models of herpetic keratopathy. The topical formulation is expected to enter clinical trials in 2021.
Future Opportunities
Corneal ulcers can arise from a variety of other diseases or from injury (e.g. ulcerative keratitis; idiopathic corneal ulcers; abrasions and chemical or burn injury). These disorders represent future opportunities for topical TTHX1114 to meet important clinical needs. TTHX1114 has shown potential in a chemical injury model in studies supported by a grant from the U.S.  Department of Defense.